Jive 001 - 'Tafadal EP'



FILE UNDER: MATERIAL DESIGN/ART DIRECTION/TYPOGRAPHY/COPYWRITING
TYPE: PRODUCT DESIGN
AUDIENCE: 500 RECORDS PRINTED DISTRIBUTED IN 87 RECORD STORES WORLDWIDE
BUDGET: 600GBP
DESIGN SURFACES: SOCIAL MEDIA/VYNIL RECORD/DIGITAL RECORD/PRESS RELEASE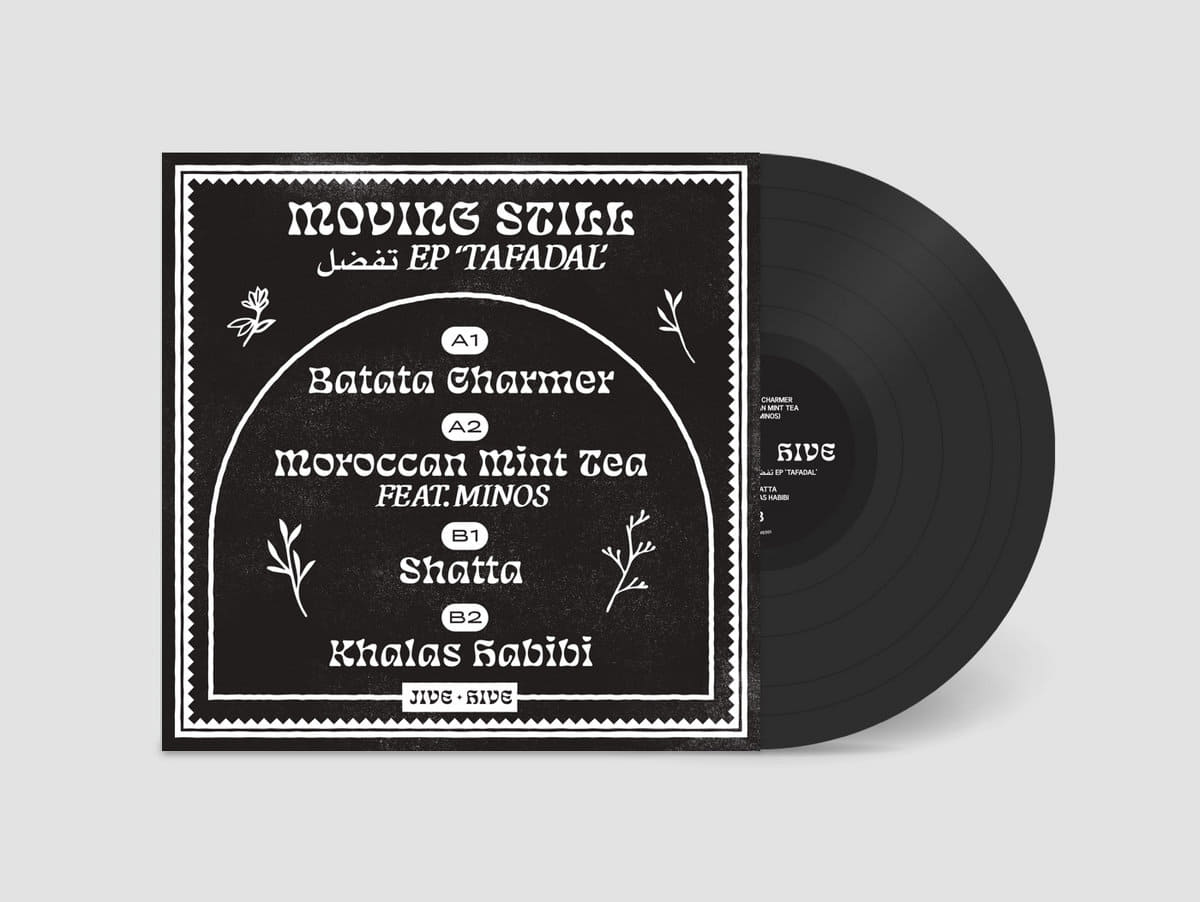 BRIEF

To create a strong visual identity both for the label and the release.
To create a record sleeve that fit into and yet expanded the motifs I had previously employed for Jive Hive.
To honour and expand the charecter of the music.
To sell records in stores.
EXECUTION

I set out by interviewing Moving Still extensively about his vision and process in making the music, gaining details about his influences and how the memories of his youth were integral to the record.
Working closely with Dafydd Alexander on the design we incorporated Moving Still's biorgraphical story, his dual Irish-Arabic childhood, into the cover. Depicting the mizmar flute and the Irish clover together with a tapot and snake (a symbol fo both Celtic and islamic folklore). The four intersecting rings are typical of Gaelic imagery and the border design is based on that of moorish palaces such as the Alhambra.
The record's centre label and reverse sleeve employ a custom font and the first appearance of the alternate Jive Hive logo establishing a new typographic identity for the collective.
The press release, was designed and written to mimic press cables from the telegraph era to add to the vintage feel of the release.
I had a joyous time working on this and look forward to future Jive Hive releases by expanding on the house style. We had a misprint on the record in the first pressing likely the result of numerous last minute drafts being distributed. Closer version tracking and proofing will be done in the next project.
The record is for sale worldwide in record shops and on bandcamp.
Record Avaible Here